Our Horses
Meet Our Team Mates
Trained. Intuitive. Docile.
The horses of Carolina Therapeutic Ranch have been hand-selected according to their temperament and highly-trained to support the various therapeutic needs of our clients. Each hippotherapy horse works with a maximum of three clients per day, serving as a critical therapeutic tool in the delivery of Speech, Physical, and/or Occupational Therapy.
Meet The Team
Handled With Care
Therapy horses are physically, mentally, and emotionally challenged by their work. To protect our horses from injury and stress, each works a maximum of three sessions per day with no more than two consecutive working hours. We cap the weight of our clients to 100 lbs, which represents 10% to 15% of a horse's body weight.
Every week, each horse gets away from the Ranch to enjoy a fun, rejuvenating ride. Every quarter, they each receive Pulsed Electro-Magnetic Field therapy (PEMF), a non-invasive health and wellness treatment that stimulates cell metabolism.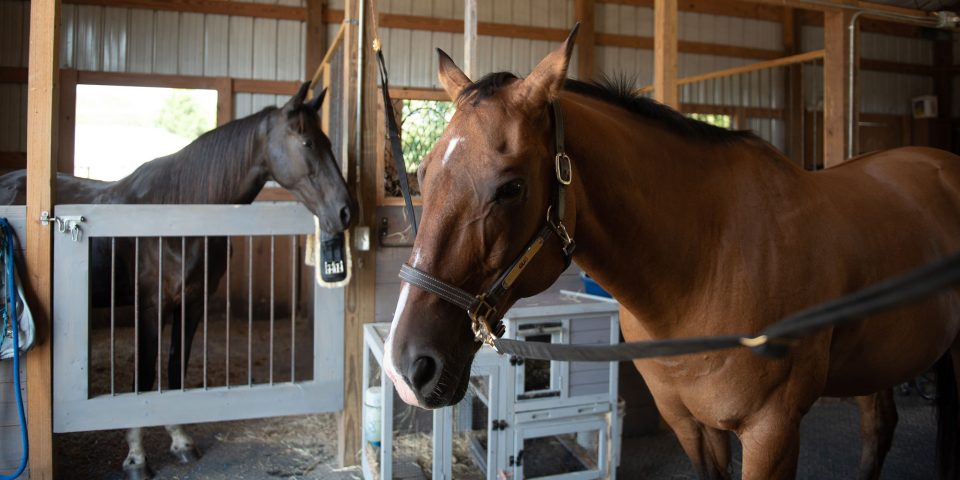 We are only as good as our horses. Handling them with the utmost care and respect enables us to continue serving the young people and families who experience the profound benefits of hippotherapy.
Visit The Ranch!