Welcome To JF Tuff Stables
Hippotherapy in Rock Hill, SC
Versatile. Purpose Built. Tranquil.
Carolina Therapeutic Ranch at JF Tuff Stables is set on seven acres of untouched land off the beaten path in Rock Hill, SC, just minutes from Charlotte, NC. We proudly represent the premier hippotherapy ranch in the Carolinas and, because we are located on the state border, we are convenient to families in York County, Chester County, and Lancaster County, South Carolina, as well as Union County, Mecklenburg County, and Gaston County, North Carolina.
Even if it takes you a minute to get here, the benefits of hippotherapy make the drive absolutely worth it. Visit with us to see first-hand how our family can take care of yours – schedule a tour.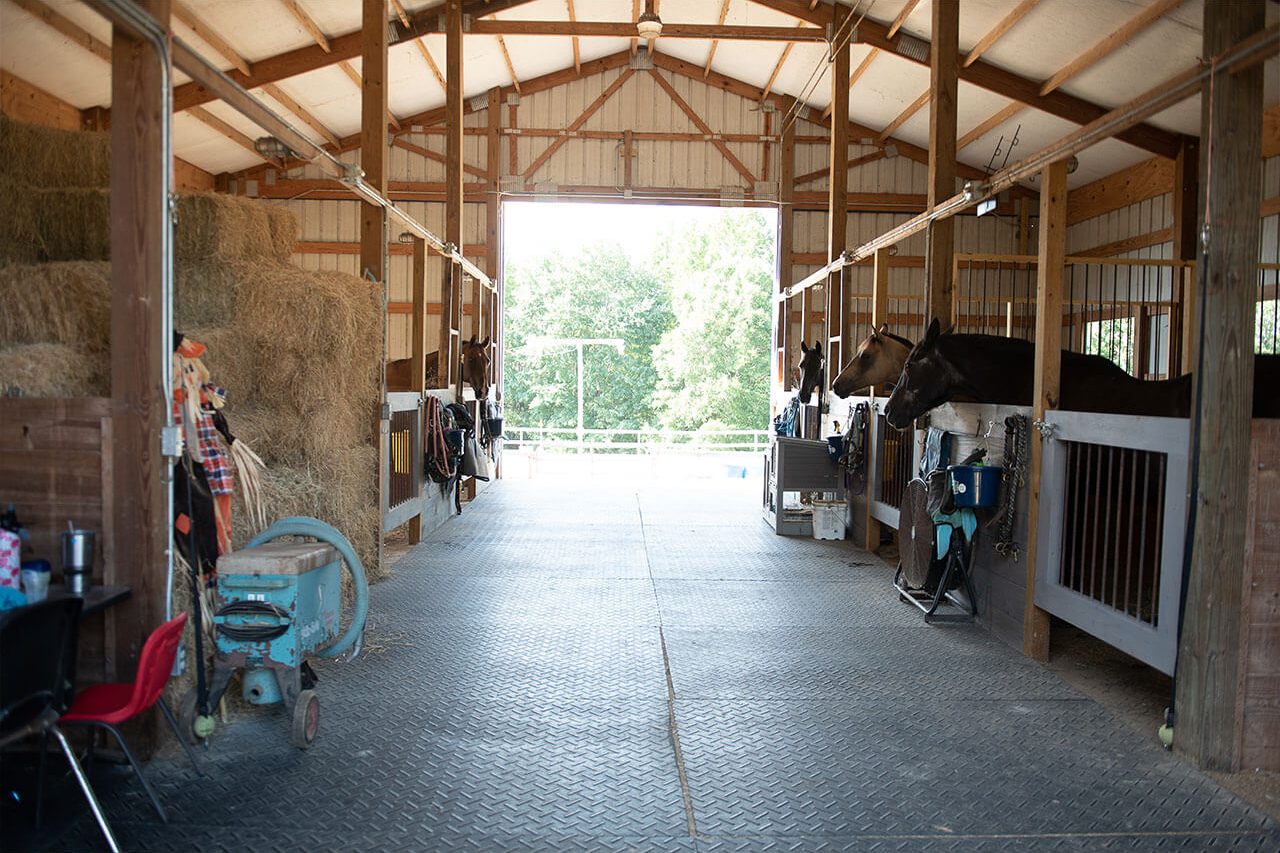 The Barn
Our gabled barn is home to six therapy horses (Cassie, Gracie, Trixie, Gus, Jasper, and Stormy), a handsome barn cat named Paco, and Nala, a temperamental rabbit.
The barn at JF Tuff Stables is special for several reasons – most notably that it was purpose-built for hippotherapy. The stalls are spacious, the breezeway is wide, and there's ample space for performing Speech, Physical, and/or Occupational Therapy services with a variety of manipulatives.
The second reason the barn is special is that it represents the realization of a dream a long time in the making. Gabby Grubic knew from age 14 that she would grow up to incorporate hippotherapy into her clinical practice. Her Grammy, Jean Francis – "JF" – made it possible for Gabby to raise this barn and accomplish her goal.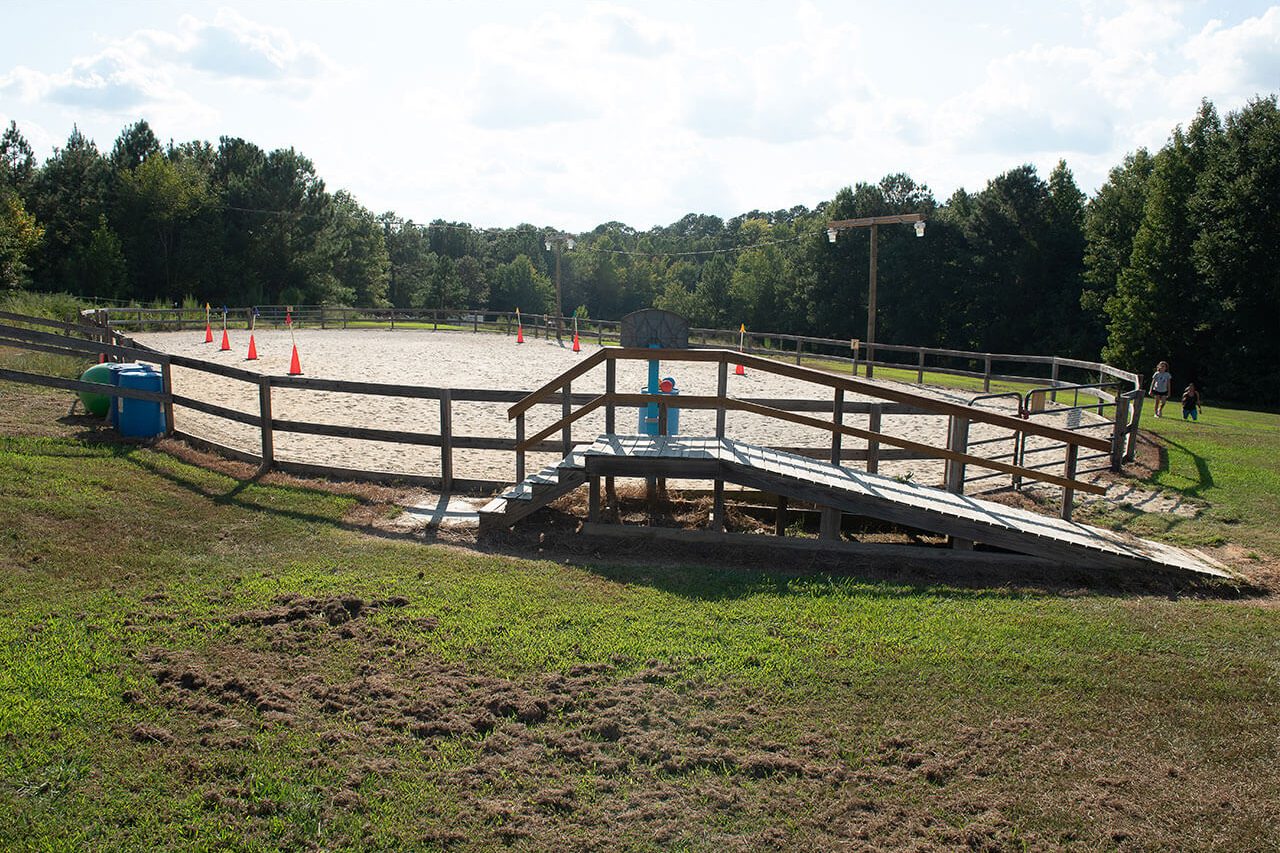 The Arena
The arena is the primary area where clients experience Speech, Physical, and/or Occupational Therapy on horseback. With sand underfoot and fencing all around, the arena is a safe place for clients to work toward therapeutic goals – for some that means balance or vestibular calming; for others that means cortical pathway stimulation or sensory modulation; and for others that means sustaining skills over regression.
Every hippotherapy session is customized to the individual client. As such, clients are accompanied by three adults: an AHCB (American Hippotherapy Certification Board) Therapist and Certified Occupational Therapy Assistant (COTA), either a Physical Therapist (PT/PTA) or Speech Language Pathologist (SLP), and a horse leader.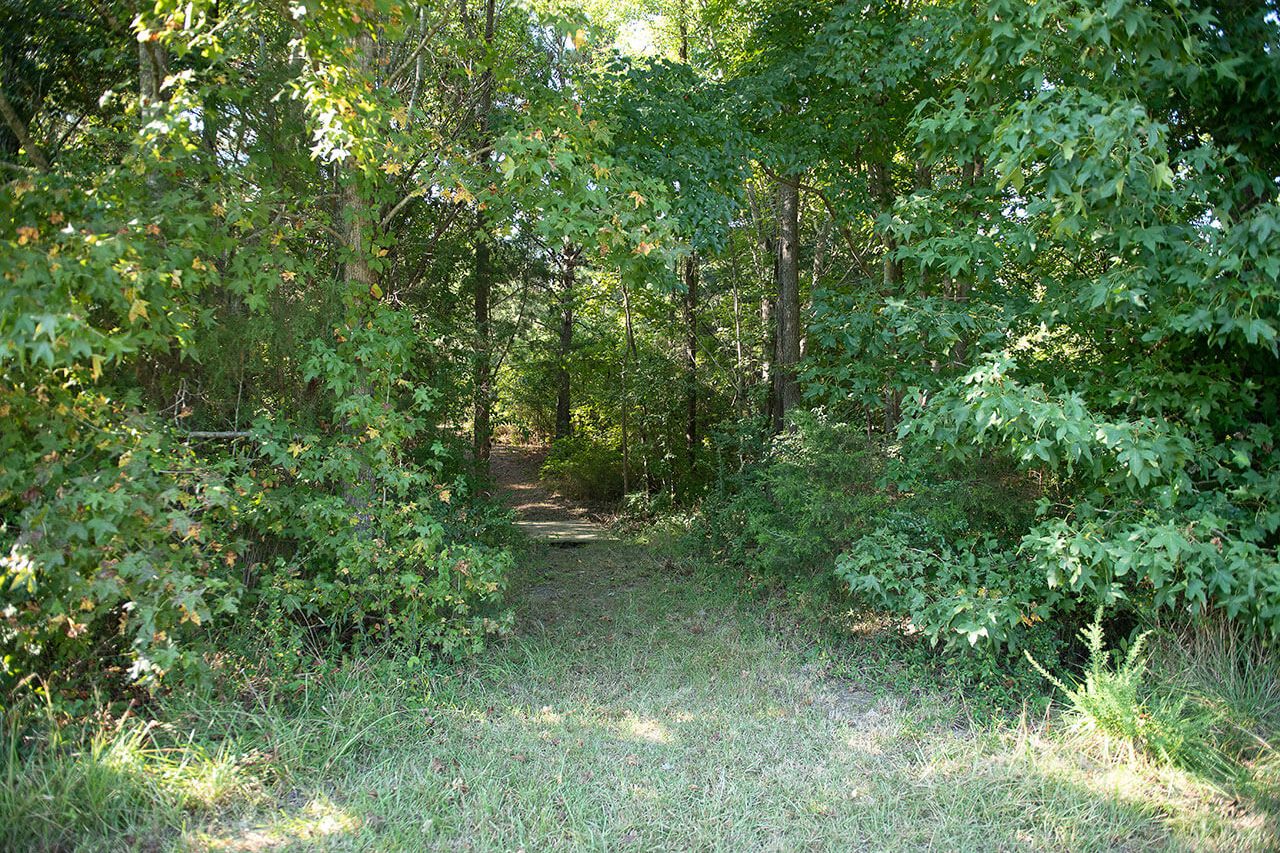 The Land
Just beyond the pastures, barn and arena is a picture-perfect pond. This is where our sensory trail rides through the woods begin. By the time we leave the arena, clients are comfortable with their clinicians and feel confident about being on horseback, and the horse is in sync with their client.
Clients experience open skies, filtered light, and shade; flat, boggy, and uneven terrain; and even bridge crossings. The varied landscape is ideal for challenging skills we have worked on in the arena and barn, and for introducing new therapeutic techniques.