Who We Serve
Hippotherapy for Children Ages 2+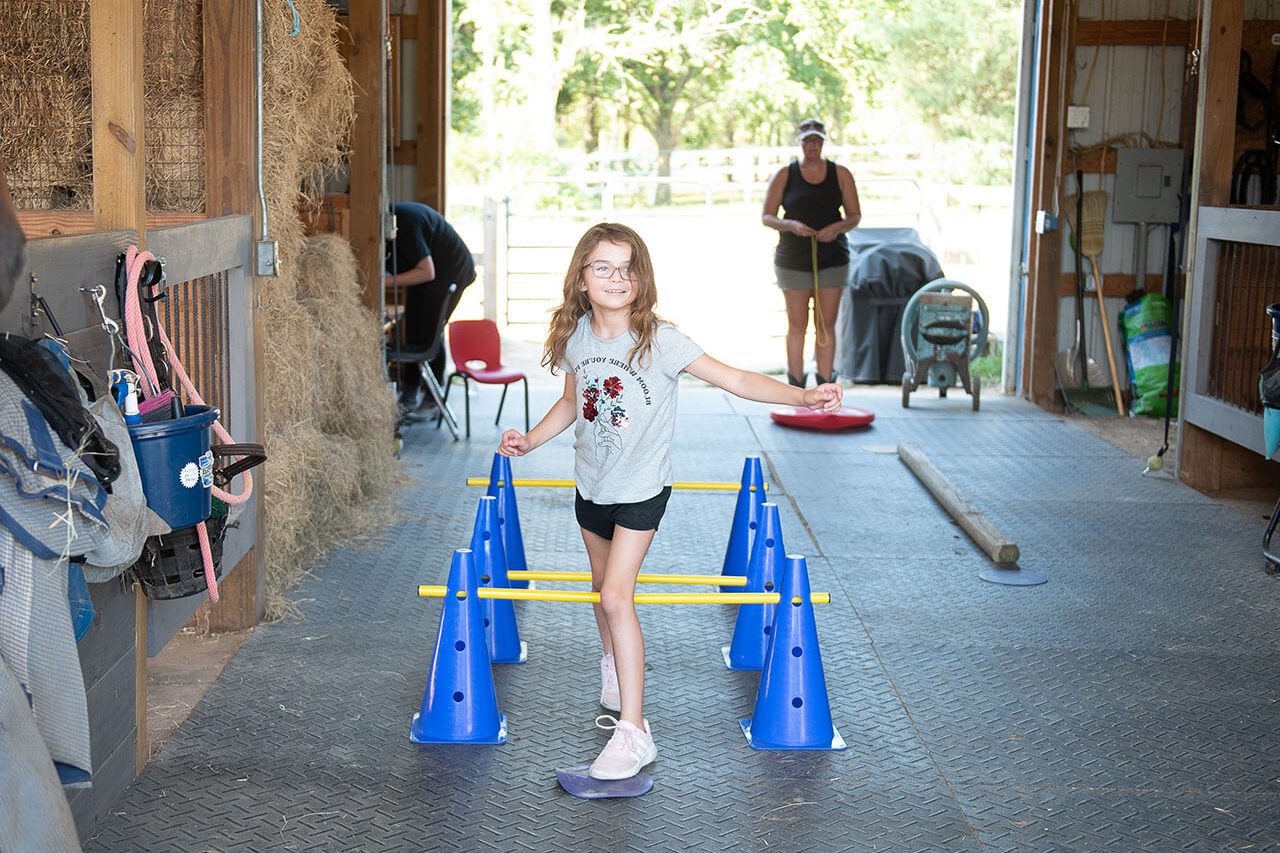 Qualifiers for Enrollment
We provide hippotherapy for children ages 2+. Candidates for enrollment at the Ranch include those who are:
Ages 2-18
   Older ages are welcome if within the weight restriction 
Less than 100 lbs
  For the health and well being of our horses
Qualified for therapy
  Speech Therapy, Physical Therapy, and/or Occupational Therapy
Approved for services through evaluation and assessment
Conducted by Carolina Therapeutics, PLLC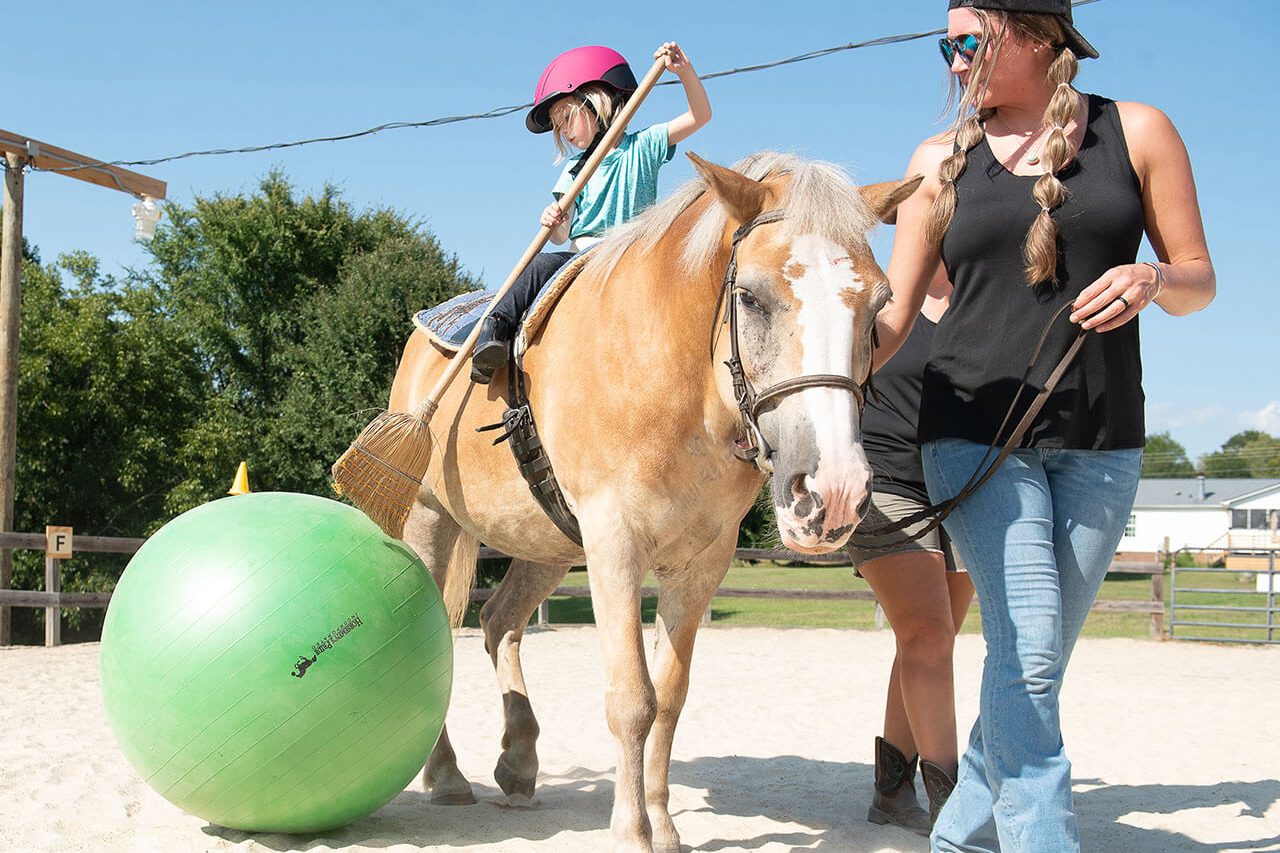 Family Engagement
Family members are welcome to join the client during their initial session at the Ranch to meet our clinicians and horses, and to become acclimated with hippotherapy in general as well as their child's specific goals and therapeutic interventions.
For subsequent sessions, we ask that only the client be in the barn so that their focus is on their therapeutic clinicians. The sights, smells, sounds, and sensations of the Ranch environment are out of the ordinary for most clients. We use these stimuli to our advantage during the session; additional people in the barn tend to serve as a distraction.
Parents and family members are welcome to watch their child from a designated spot while they are on horseback in the arena.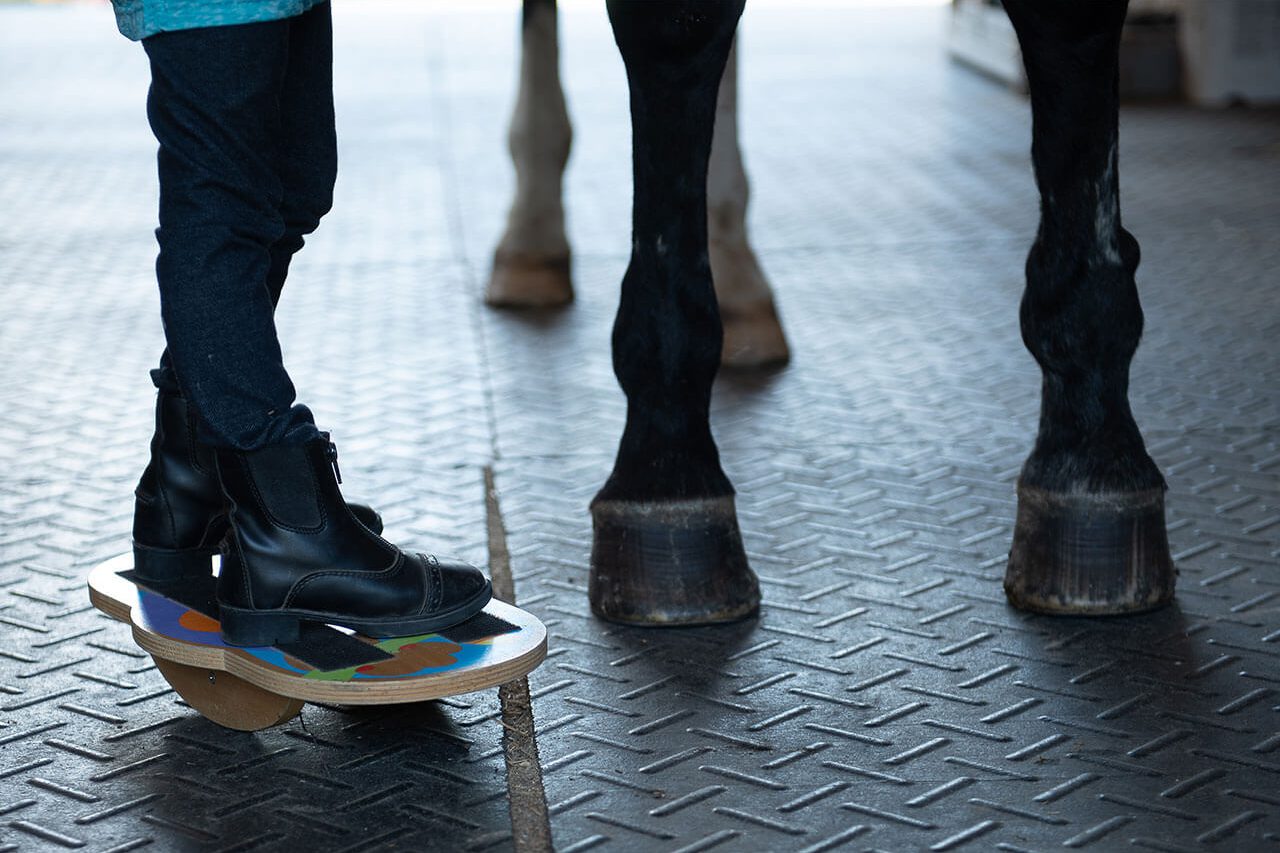 Is Hippotherapy Covered by Insurance?
Many health insurance companies provide insurance coverage for Physical, Speech, and Occupational Therapy services. Families are responsible for any applicable copays and deductibles.
The cost of a hippotherapy session includes a $30 materials fee per session for non-Medicaid clients; for Medicaid clients, the fee is $5 per hippotherapy session.