What Is Hippotherapy
(Hint: It Doesn't Involve Hippos!)
Therapy & Equine Movement
Hippotherapy sounds like a dangerous pursuit until you realize we're talking about horses, not hippos! The word hippopotamus comes from Greek and literally translates to water or river horse (and yet hippos and horses are not related at all!). Combining "river" and "horse" doesn't make much sense, but combining traditional therapy with equine movement has the power to be life-altering.
What Is Hippotherapy?
Hippotherapy is Speech, Physical, and/or Occupational Therapy conducted on horseback.
Equine movement is a modality or tool that augments the benefit of a traditional therapy technique – just as yoga balls, exercise bands, and therapy tables are tools. Whereas these tools are static until manipulated by the therapist, a horse is animated and moves in relationship with the client. The horse feels and responds to the client, and vice versa – and the therapeutic benefits are remarkable.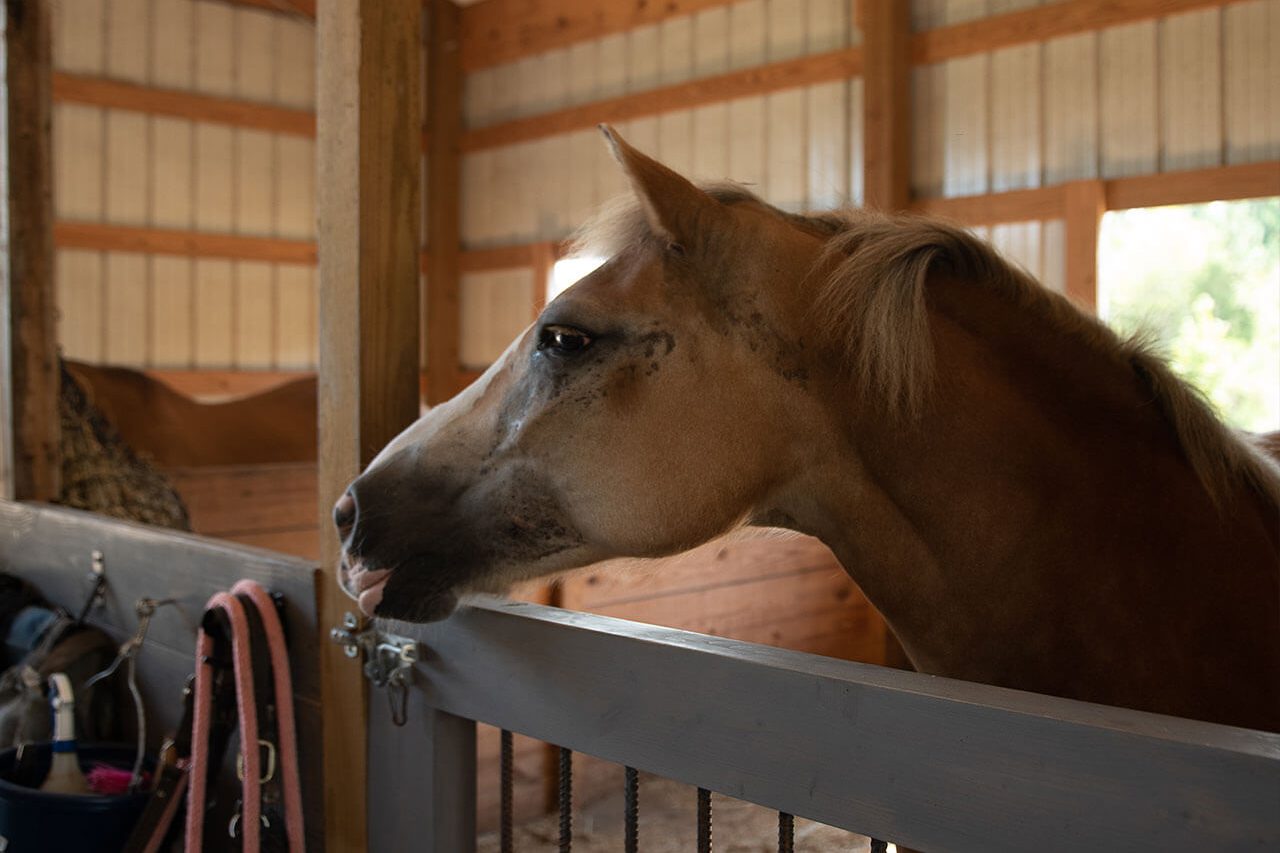 Why Horses?
Horses are extremely energetic beings. The biofeedback a horse provides to a therapy client engages their sensory, neuromotor, and cognitive systems in a way that nothing else can.
Horses walk at an average of 100 steps per minute. Five minutes on a horse in motion represents 500 neuromotor inputs to the rider – meaning as many as 3,000 inputs within 30 minutes of therapy.
During a hippotherapy session, the client sits only on a saddle pad. They can feel the horse breathing while their muscles and joints are moving. They receive and interpret all of those neuromotor inputs, and either intuit or learn the response. As a client progresses, they gain opportunities for complex motor learning, muscle coordination, sensory processing, and strength building, as well as discover numerous social-emotional benefits.
Hippotherapy vs. Therapeutic Riding
While Hippotherapy and Therapeutic Riding are both forms of equine-assisted therapy, the goals, outcomes, and populations best served by these two modalities are quite different.
Hippotherapy
The goal of hippotherapy is to bolster the therapeutic outcomes of Speech, Physical, and/or Occupational Therapy.
Participants sit on a saddle pad to provide maximal connectivity with the horse.
Hippotherapy sessions are strategically designed to yield specific gains in physical, social, emotional, sensory, and cognitive skills.
Therapeutic Riding
The goal of therapeutic riding is to improve overall well being through horseback riding lessons, often accomplished with adaptive equipment.
Participants sit in a saddle with their feet in the stirrups and reins in hand.
Therapeutic riding sessions yield an increase in physical, social, emotional, sensory, and cognitive skills as a byproduct of the lesson.